Portuguese news and ads
In this page I'll put Portuguese press news and ads of Timex computers.


A news about the launch of TC3256, the new revolutionary computer of Timex of Portugal. (This image have about 600K. I have reduced so it could fit in your screen. You can save it in your computer and try to read it because it is in Portuguese).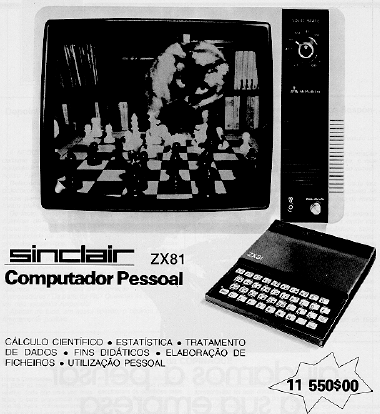 This one if a ad of ZX81